Viewpoint Neighborhood Park - Viewpoint third Wednesday10/16/2019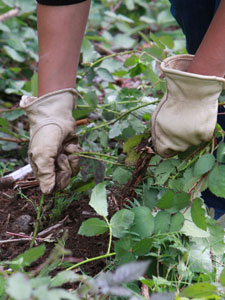 Activities
We will attempt to remove the Herb Robert, otherwise known as "stinky bob". We appear to have acres of it, so it shouldn't be hard to find unless the beautiful fall leaves are hiding it. A fun game of hide and seek.
Open to the public
All ages OK
3 out of 6 volunteers registered.
What to Bring
Warm waterproof shoes.
Where to Meet
Play structure. Late arrivals may find us on the far west side of the park along the housing development