Watershed Preserve and Trails - Watershed Walk07/07/2022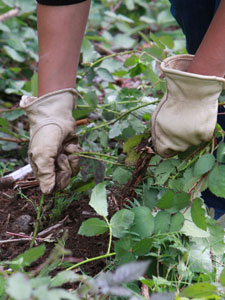 Activities
Watershed Walk at the Redmond Watershed Preserve. Enjoy a two mile evening walk along a loop trail through the Preserve while removing invasive vegetation along the way.
Open to the public
All ages OK
1 out of 15 participants registered.
What to Bring
Long pants and sturdy shoes are recommended. Bring your favorite garden gloves. We will also have additional gloves and tools for the event when you arrive.
Where to Meet
We will meet at the south parking lot just off Novelty Hill Road. The address is 21760 Novelty Hill Road, Redmond, WA. Evening traffic is heavy east bound on Novelty Hill Road so please allow plenty of time for travel.
Where to Park
There is ample parking at the south parking lot.