Perrigo Community Park - Thorny Work Party05/22/2022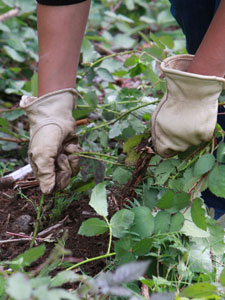 Activities
You are invited to a thorny, pokey blackberry party. Let's prune and dig the invasive blackberry plants to make way for a healthy forest.
Open to the public
All ages OK
19 out of 20 volunteers registered.
What to Bring
1. Come dressed for the weather in clothes you don't mind getting dirty.
2. Wear sturdy closed-toe shoes (rubber boots, hiking shoes or boots)
3. Long sleeves, long pants, layers and raincoat.
4. Garden gloves.
Remember it's a thorny, poky party
Remember blackberries are very thorny!
Where to Meet
By the red barn
Where to Park
By the red barn