Idylwood Beach Park - Idylwood Restoration Work Party12/18/2021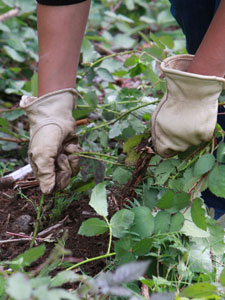 Activities
Come join other enthusiastic volunteers to dig up Himalayan blackberry bushes, English ivy, stinky Bob and other invasives at Idylwood Beach Park!
Open to the public
All ages OK
12 out of 20 volunteers registered.
What to Bring
Wear close-toed, preferably water proof shoes or boots. Expect muddy conditions. Dress for the weather. Also bring a water bottle. Masks must be worn during introductions and instructions at the beginning of the event and at the wrap up at its conclusion. Tools ;will be provided. You can bring your own gloves but clean gloves will be supplied if you don't have any. The event will take place rain or shine.
Where to Meet
Please meet on the north side of the creek near the beach. From the main parking lot walk directly down to the beach and you will see the group. Follow the posted event signs
Where to Park
Park in the main parking lot just off of West Lake Sammamish Parkway.