Perrigo Community Park - Support Healthy Forests at …09/18/2021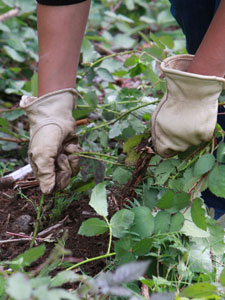 Activities
Join the Green Redmond Partnership at Perrigo Community Park for a fun morning of helping the forest and the native plants and wildlife that live here. We'll be removing invasive weeds to make room for trees and native plants to thrive, and will also be watering some of our previous tree plantings.
Open to the public
All ages OK
18 out of 20 volunteers registered.
What to Bring
A water bottle, a snack if you want one, and tough clothes, and shoes that can get dirty (because they will!), including long pants and a long-sleeved shirt to protect against prickly blackberry. Closed-toed shoes are required: work boots, hiking boots, or running shoes are all fine. Remember to check the weather and bring appropriate layers and rain gear or sun protection as needed.
Where to Meet
9011 196th Ave NE, Redmond, WA 98053