Viewpoint Neighborhood Park - Weekday Work Party02/19/2020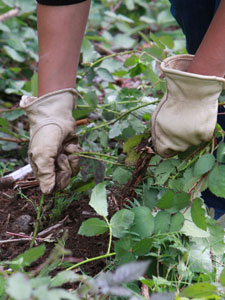 Activities
Time for a walk-through after all the snow, rain and wind to discover those emerging invasive plants: ivy, blackberry and herb robert. Don't know what these plants look like? We are there to teach, then tackle their removal, to create a healthy urban forest!
Open to the public
All ages OK
6 out of 6 volunteers registered.
What to Bring
A water bottle, a snack if you want one, and tough clothes, and shoes that can get dirty (because they will!), including long pants and a long-sleeved shirt to protect against prickly blackberry. Closed-toed shoes are required: work boots, hiking boots, or running shoes are all fine. Remember to check the weather and bring appropriate layers and rain gear or sun protection as needed.
Where to Meet
2501 185th Ave NE, Redmond, WA 98052

Meet at the basketball court.
Where to Park
Public parking available.