Hartman Community Park - Opt Outside! Black Friday ...11/29/2019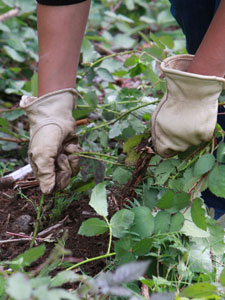 Activities
Opt Outside! Join us on Friday, Nov 29th, to celebrate Black Friday in the Forest! We will be hiking through the 60 acres of park picking up trash and debris. Bring a shovel and loppers to do some work clearing low blackberries from our newly reforested section in the back. Bring a picnic lunch and eat/relax under the trees. Help build healthy habitat and community by spending your time and investing in our local parks.
Open to the public
All ages OK
0 out of 30 volunteers registered.
What to Bring
Come dressed for the weather (rain or shine) in clothes you don't mind getting dirty. Wear sturdy closed-toe shoes (rubber boots, hiking shoes or boots), long sleeves, long pants, warm layers and rain jacket. We'll have some trash and pickup bags for you to use, as well as hot drinks, and some holiday snacks. Help reduce waste by bringing your own refillable mug/water bottle.
Where to Meet
At the end of the road into the park and baseball fields. Next to map location: 10115 172nd Ave NE, Redmond, WA 98052 (please don't park in the church lots)
Where to Park
In the loop lot at the end of 172nd Ave NE or alongside the baseball fields and church.