Watershed Preserve and Trails - Trail Walk and Work ...04/27/2019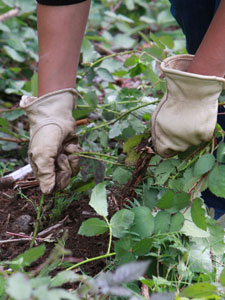 Activities
Spend the morning in Redmond's wild backyard!

Volunteer to help the forest stay healthy and green by joining in a restoration project, and while you're at it, explore one of the City's most beautiful natural gems. Nearly 800 acres (605 football fields!) of big trees, native understory plants, and tons of wildlife, this is a great place to get outside and see what nature has to offer.

Forest Steward and naturalist Mike will be your guide to this awesome oasis and can answer your questions and point out secret special places along the trail.

Join us to keep this beautiful forest thriving!
Open to the public
All ages OK
8 out of 12 volunteers registered.
What to Bring
a water bottle, a snack if you want one, and tough clothes, and shoes that can get dirty (because they will!), including long pants and a long-sleeved shirt to protect against prickly blackberry. Closed-toed shoes are required: work boots, hiking boots, or running shoes are all fine. Remember to check the weather and bring appropriate layers and rain gear or sun protection as needed.
Where to Meet
Meet near the shed (where the bathrooms are) next to the parking lot.
Where to Park
There is a parking lot just inside the park entrance.