Juel Community Park - Juel Restoration11/20/2021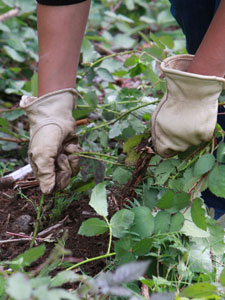 Activities
Spend time helping to restore an urban forest by getting up close and personal with blackberry, in an area which will be planted with native trees later this season.
Open to the public
All ages OK
7 out of 10 volunteers registered.
What to Bring
The ground is saturated, so wear waterproof boots and outerwear if you have them. Although gloves and shovels will be available, feel free to bring your own. A water bottle and snack are also recommended.
Where to Meet
We will meet close to the parking lot at 9am.